Schlagwort: Kerstin Ruhkieck
Aktuelles Buch:
0 von 479 Seiten
Aktuelles eBook:
63 von 388 Seiten
Close to you
Awaking: Das Erwachen der Gabe
Seventh Heaven – Himmlischer Mistkerl
Gläsernes Schwert
Idol. Gib mir die Welt
True Lovers. Captain Love
Wicked #1
Wasteland. Tag des Neubeginns
Moondust
Hidden Hero: Verborgene Liebe
Gestohlene Vergangenheit
Redwood: Es beginnt mit einem Blick
Renegades – Gefährlicher Freund
Diamantkäfig
Game of Passion
The brightest Stars: attracted
Lese ich gerade!
LINKS = gelesen!
Subt derzeit noch!
Links führen direkt zur Rezi.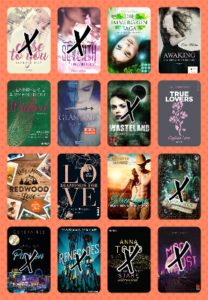 Goodreads lesechallenge 2018.